Check all the boxes with Huebsch®
Durable construction so machines last longer
Reliability to reduce breakdowns
Easy-to-use controls residents love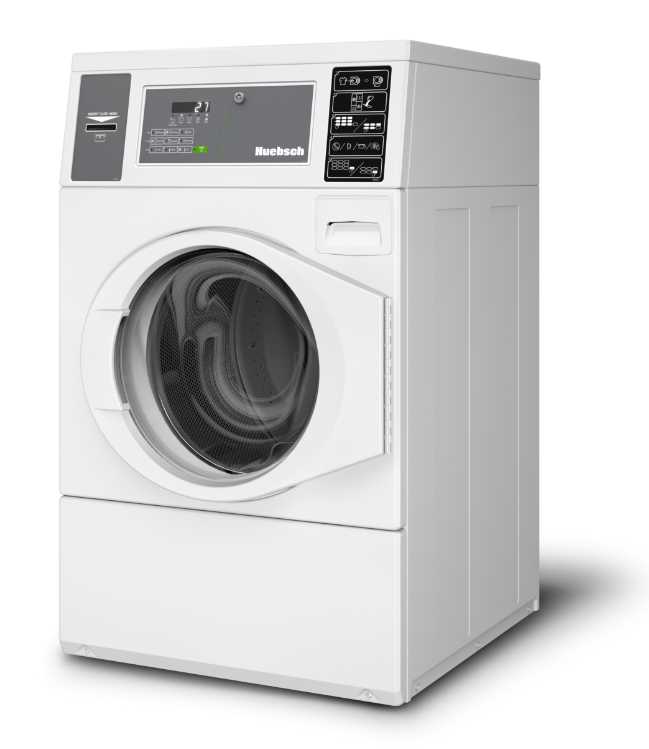 All That Plus the Lowest Cost of Ownership
When you ask for Huebsch washers and dryers in your laundry room, you're making an investment you won't regret.
Durability
Made with metal parts—not plastic—Huebsch is built to tackle the toughest loads of laundry, year after year.
Reliability
You can count on Huebsch to banish breakdowns—with front bearings that last 4x longer than others, a stainless-steel outer tub and the ability to handle 36% more out-of-balance weight.
Easy to Use
Huebsch Quantum® Gold Pro Control is a premium experience for residents with intuitive controls that walk them through cycle options and makes coinless payments a breeze.
Cross Laundry Equipment Off Your To-do List for Good. Ask for Huebsch.
Ready for lowest total cost of ownership? Complete the form below for more info.
End Trade-offs with Huebsch
Trade broken down laundry equipment for machines that last and happier residents on laundry day.