In the Laundromat Business,
time is money.
Fill out the form below, and your local Huebsch distributor will contact you shortly with the details and information regarding the Genuine Part you're looking for.
Or, please call us at 866-324-5904
Keep Machines Running with Genuine Huebsch® Parts.
You've already made a smart investment in Huebsch laundromat equipment. So, when you need commercial laundry parts, choose the most durable, reliable parts in the market. Genuine Huebsch parts will give your laundromat a competitive edge.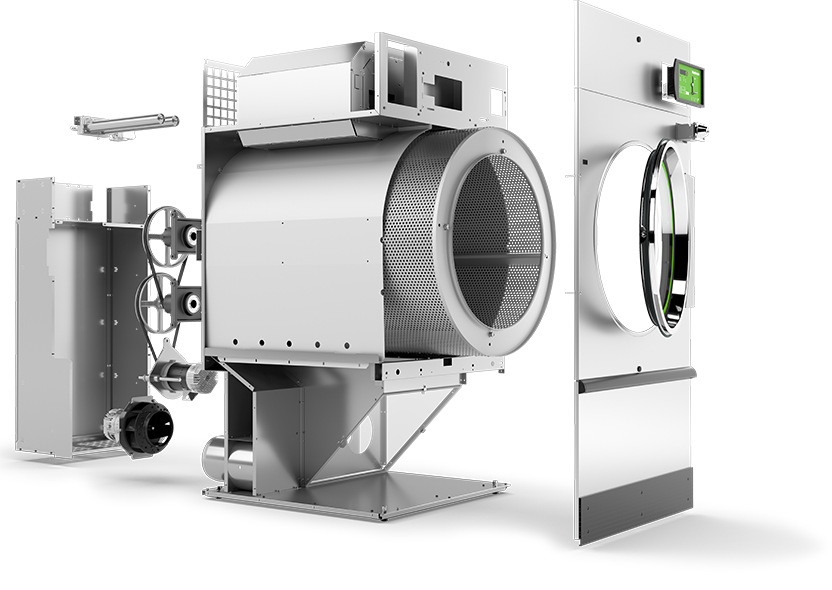 Nothing Beats the Original
Our Huebsch commercial washer and dryer parts are the exact same parts that are built into the machines in our factory. These parts fit better and last longer than the competition, reducing downtime and time spent waiting for and replacing parts.
Genuine Parts.
Genuine Peace of Mind.
Unlike aftermarket parts our genuine replacement parts fit better, install easier, perform better and last longer—and their industry-leading warranty proves it.
Tested Quality
Replacement washer and dryer parts from other sources may cost less, but they aren't designed the same way. They may not last as long, and they can also damage other machine components. Genuine Huebsch parts are precision engineered and performance tested so your machines will be running better for a lot longer.
Better Part Selection
We offer a wide range of parts designed specifically for your machines and have all the replacement washer and dryer parts you need, from belts, drain hoses and pumps to coils, relays and rollers.
Huebsch Commercial Washer Parts
Washer Belt
Washer Drain Hose
Washer Pump
Huebsch Commercial Dryer Parts
Dryer Belt
Dryer Coil
Dryer Relay
Dryer Roller
Superior Warranty
Every Huebsch laundry part you get is backed by an industry-leading, one-year warranty. That's how much we trust the quality of our parts.
Expert Service & Delivery
All washer and dryer parts are serviced by a factory trained and certified service distributor, who knows every inch of your machines and can service them quickly to reduce downtime. And, our commitment to manufacturing parts in the United States means we can ship them to you much faster, often with next-day delivery.
Reduce downtime and days spent waiting for parts to arrive.
Genuine Huebsch parts will keep your laundromat running smoothly—and last longer than the competition