Huebsch®
Multi-housing: Built for reliable performance
Exceed Expectations Every Laundry Day
Huebsch lets you offer an upscale laundry experience that goes beyond the expectations of today's residents.
Premium-quality machines transform your laundry room into an amenity your residents love and want to keep using..
Huebsch has you covered.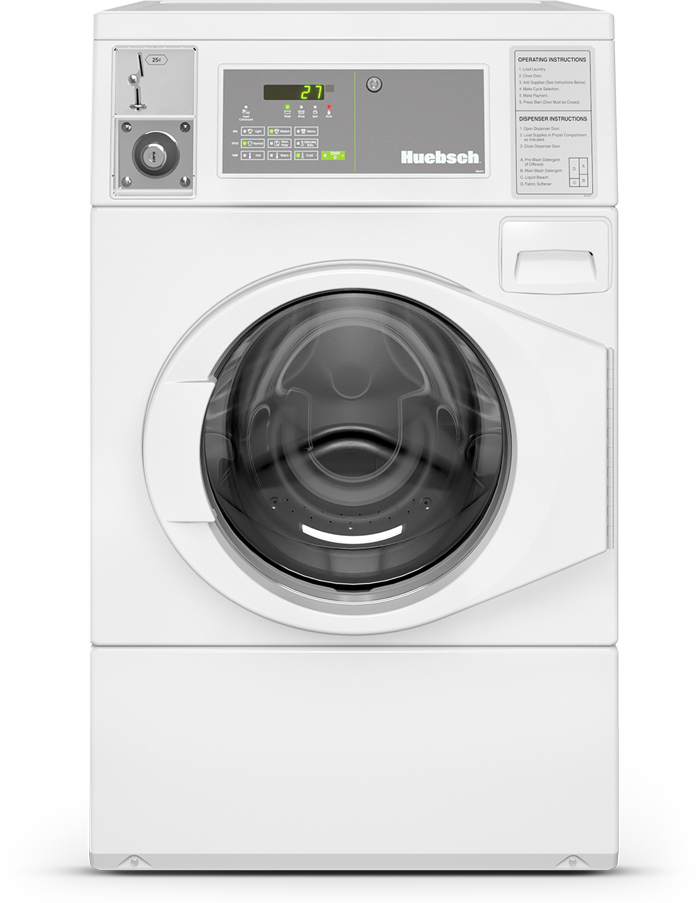 Quality Equipment
Commercial-grade with balancing technology means machines run quietly, even when they are pushed to capacity limits.
Quantum Gold controls lower operating costs and increase revenue with additional cycle choices.
Keep your residents focused on the things that matter most with Huebsch.