Multiple Ways to Pay. One Easy-to-Use System.
You want to give your customers a premium laundry experience. So, why not add the Huebsch Payment Center to your laundry lineup? The payment center gives more flexibility to your customers, making laundry day convenient and easy. And that means more revenue for you.
Now that's a smart investment.
Keep Them Coming Back
The Huebsch Payment Center provides your customers with a seamless payment experience. This new payment system gives them several payment options: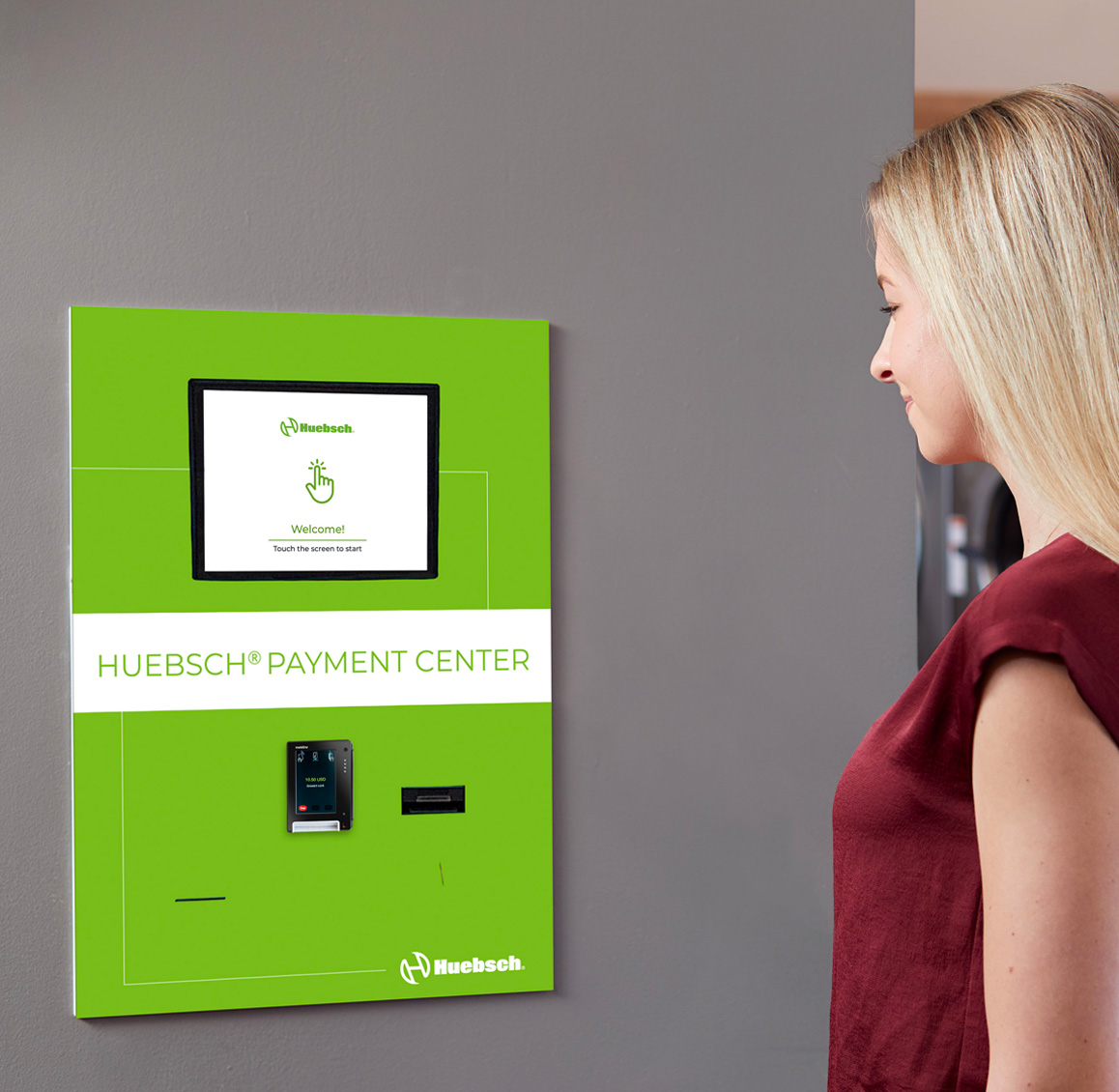 So Much More than Payments
Once customers pay, all they need to do is push "start." But this payment system delivers so much more. Customers also can create an account without needing a smartphone or downloading a mobile app. Now that's convenience.
Huebsch App customers already have the opportunity to participate in a rewards program. Now, any payment center customer can take advantage of this program. The more who participate, the greater your store loyalty.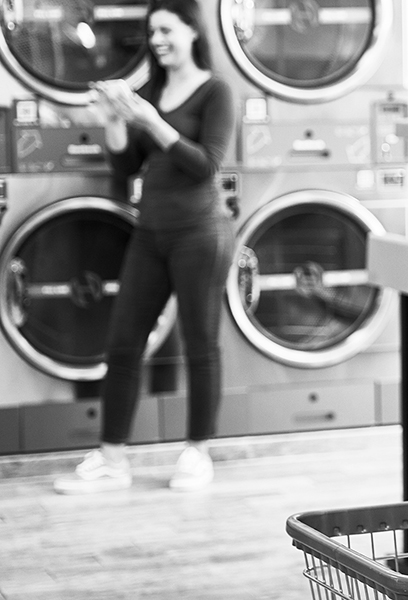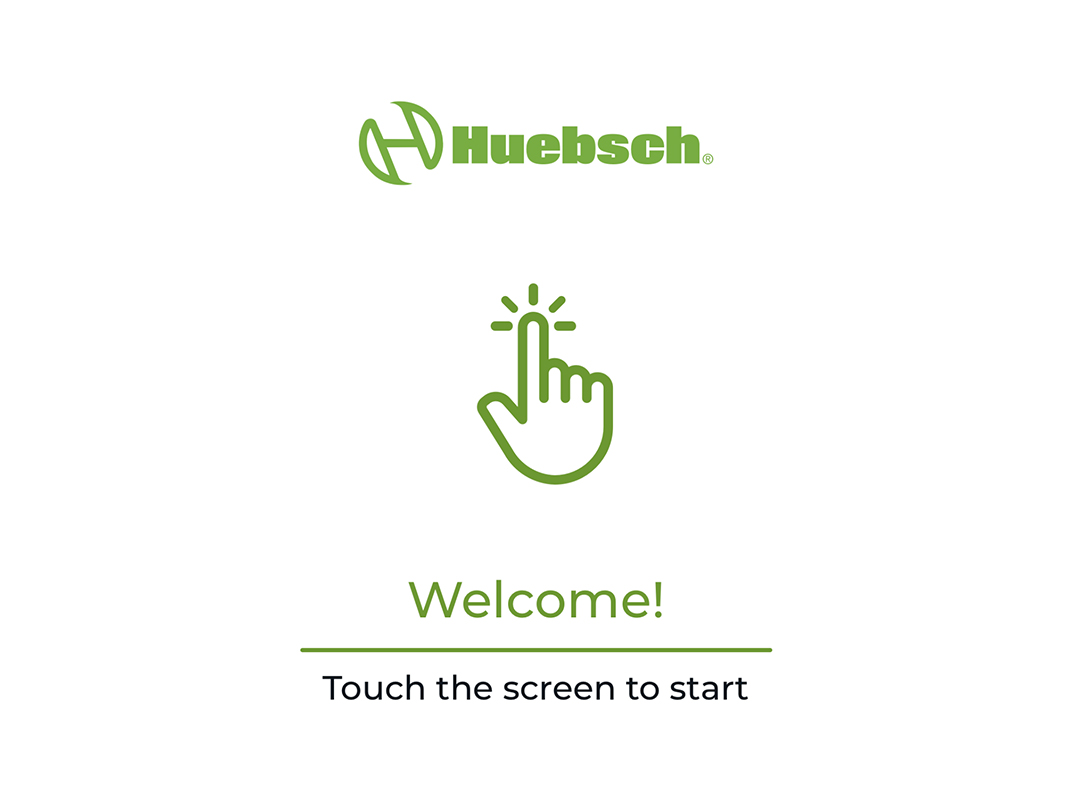 You'll Reap Even More Rewards
This easy-to-use payment system offers store owners many more benefits.
The payment center integrates seamlessly with all Huebsch machine programming, including cycle modifiers. That extra revenue goes straight to your bottom line. You'll also see how and when customers pay and how much they spend. The data is integrated within Huebsch Command™.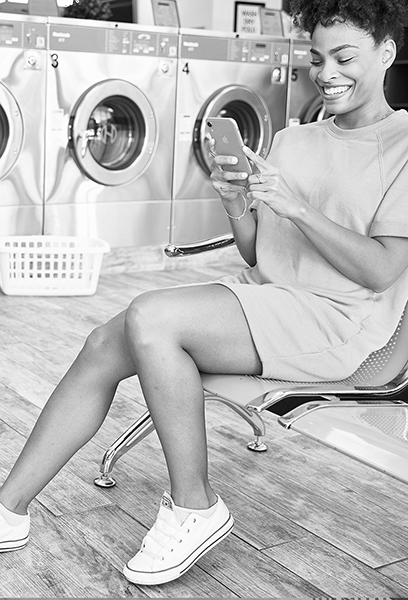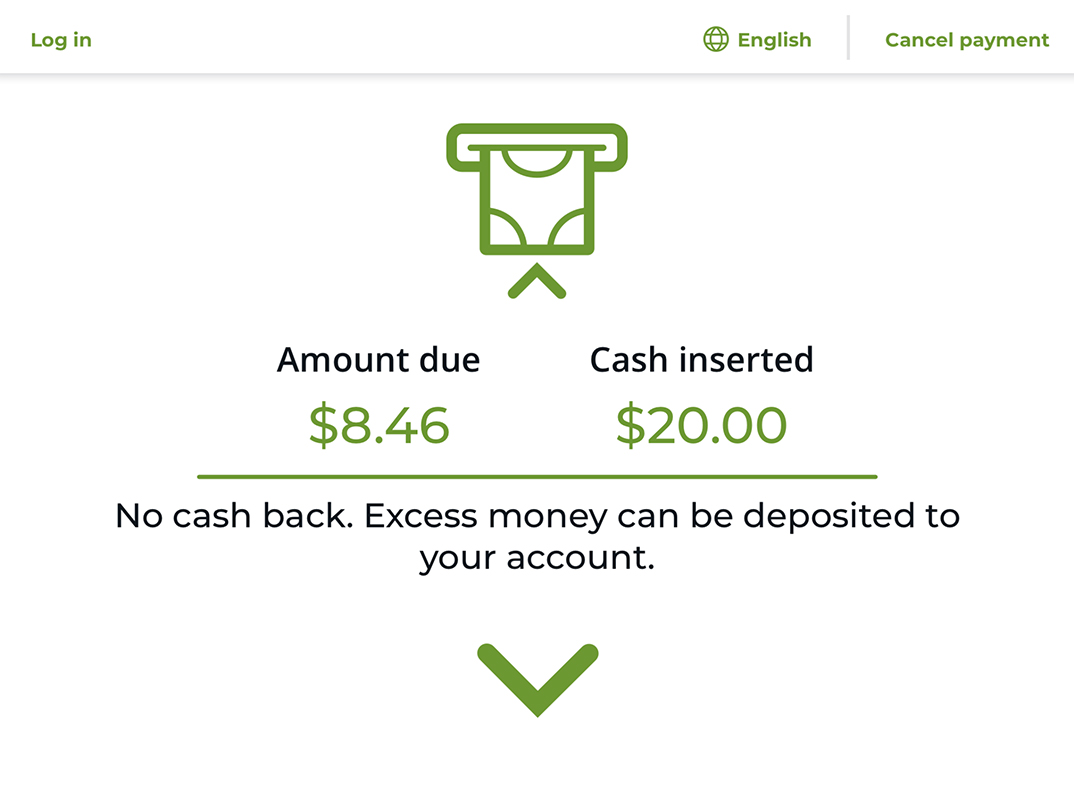 Easy Installation—Just Plug and Play.
Once you've set up the Huebsch Command network using wireless machine connectivity and gateways, you can add the payment center. It's that simple. Minimal hardware and a wireless network make setup and maintenance easy.
Adding the customer-friendly Huebsch Payment Center to your lineup is good for business and your bottom line.